Final 2007 Medicare Payment and Policy Rules: Highlights of the Hospital OPPS and PFS Changes


On November 1, 2006, the Centers for Medicare & Medicaid Services (CMS) issued the 2007 final rule for the hospital outpatient prospective payment system (OPPS) and the Medicare physician fee schedule (MPFS). The payment and policy changes take effect on January 1, 2007.
In addition to the annual updates made to payment rates, the two rules contain significant policy changes for hospitals and physicians. As summarized below, some of the changes for radiology services are good and some not-about par for the course of Medicare.
Hospital Outpatient PPS
For more than 1,000 pages of this 1,328 page final rule, CMS reiterates the proposals it made for 2007, presents the logic behind its decision-making process and the rationales for its final decisions. Included within those pages are the following topics of interest to radiology providers.
The final OPPS rule includes a 3.4 percent market basket update to Medicare payment rates for services paid under the hospital OPPS. After considering other factors that affect the level of payments, CMS estimates Medicare rates for hospital outpatient department services will increase an average of 3 percent.
In the 2006 final rule, CMS proposed to reduce 2007 OPPS payments for some second and subsequent diagnostic imaging procedures performed during the same session. Over the past seven months, it conducted additional studies of hospital claims data for single and multiple diagnostic imaging procedures. The results of those analyses support its final decision to defer implementation of a multiple imaging procedure payment reduction policy in the OPPS in 2007.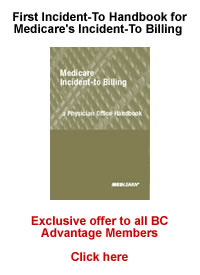 The final OPPS rule contains pages of details about the changes made to the grouping of radiology codes within the ambulatory payment categories (APCs). In addition to these analyses, a few policies emerge as the most significant.
Radiopharmaceuticals. Numerous pages have been devoted to the discussion of radiopharmaceuticals, including their payment status for 2007, how those with and without transitional pass-through status will be paid, those that will and will not be packaged, and more extensive details and analyses of how CMS set these and other related policies.
Here are two of the key changes.
The new but temporary radiopharmaceutical payment policy that CMS implemented in 2006 for radiopharmaceuticals will continue in 2007. Specifically, they will be separately payable  at charges reduced to cost, where payment would be determined using each hospital's overall CCR.
Separate payments will be made for drugs, biologicals and radiopharmaceuticals costing more than $55 (e.g., $55.01 and over) per day. Those costing $55 and less will continue to be packaged into payments for their associated procedures.
Ultrasound screening for AAAs. Effective January 1, 2007, Medicare will cover one ultrasound screening for abdominal aortic aneurysms (AAAs) under Part B for certain individuals. This provision also waives the annual Part B deductible for the AAA screening test, new HCPCS Level II code G0389-ultrasound, B-scan and/or real time with image documentation; for AAA screening.
To be eligible for coverage, a beneficiary must:
Receive a referral for it as a result of an initial preventive physical examination (IPPE)
Have not been previously furnished with an ultrasound screening under Medicare
Have a family history of AAA or manifest risk factors included in a beneficiary category recommended for screening (as determined by the United States Preventive Services Task Force).
Detailed instructions about coverage and billing can be found in a new section of Chapter 18 in the Medicare Claims Processing Manual. (See Information Sources below for link to Transmittal 1113.)
Brachytherapy Payment. From January 1, 2004, through December 31, 2006, payment for brachytherapy has been on a per-source basis at an amount equal to the hospital's charge adjusted to cost by application of the hospital-specific overall CCR. For CY 2007, payment for brachytherapy sources will be made at a prospectively determined rate for each source for which there is claims' data, and each source is assigned to its own APC.
Medicare Physician Fee Schedule
The 2007 final rule for the MPFS also is a hefty one, weighing in at 1,418 pages, including 800 pages of analyses and explanation of final policies and payment decisions and 10 appendices.
One across-the-board change that will affect all physician services is the minus 5 percent update that CMS must, by law, make to physician-related payment rates. The conversion factor (CF) for 2007 is set at $35.9848, which is 5 percent lower than the 2006 CF.
Another across-the-board change is the new methodology adopted for determining relative value units (RVUs) for practice expenses (PE) (such as office overhead). CMS will phase in the new methodology over the next four years as follows: 25 percent in 2007, 50 percent in 2008, and 75 percent in 2009. Full implementation will occur in 2010.
About this new methodology, Denise Merlino, principal of Merlino Healthcare Consulting Corp., says the following. "This methodology will be more transparent than the existing methodology, allowing specialties and other stakeholders to predict the effects of proposals to improve accuracy of practice expense payments."
Planning for DRA Cuts. As required by the Deficit Reduction Act (DRA) of 2005 (and explained in previous newsletters), CMS has capped payment rates for imaging services under the MPFS at the amount paid for the same services when performed in hospital outpatient departments. Decreased payment for approximately 280 procedures will result from this change. Addendum F of the final rule includes a list of codes to which the OPPS cap applies.
Note, however, that the American College of Radiology and its partners in the Access to Medical Imaging Coalition (AMIC) will continue to lobby Congress in an effort to stop or modify the DRA mandate that requires CMS to make this change.
In addition, payment for the technical component (TC) of multiple imaging procedures on contiguous body parts will be reduced by 25 percent. CMS will apply the multiple imaging reductions first, followed by the OPPS imaging cap to the reduced amount, if applicable. The most significant decreases will occur to PET procedures.
Nuclear Medicine Joins DHS. As promised in the 2006 final rule, CMS added nuclear medicine codes to the list of other radiology and imaging services codes that are considered designated health services (DHS). The radiopharmaceuticals used in diagnostic and therapeutic nuclear medicine procedures also will be included.
As described in our January 2006 newsletter (page 4), DHS are subject to the physician self-referral ban. Under this statute, physicians are prohibited from making referrals for DHS to entities with which they (or immediate family members) have financial relationships, unless an exception applies. (The list of codes on the DHS list can be found at www.cms.hhs.gov/PhysicianSelfReferral or in Addendum J of the MPFS final rule. See Information Sources below for web site address.)
Supplier Standards for IDTFs. As you may recall, articles in our August and September issues summarized an audit that the Department of Health & Human Services Office of Inspector General (OIG).conducted of independent diagnostic testing facilities (IDTFs). About that audit, CMS states the following in the final rule: "The results of the OIG audit make it clear that we need to closely monitor IDTFs and establish standards to ensure quality care for Medicare beneficiaries." 
For 2007, CMS has established 14 performance standards for mobile and fixed IDTFs. If an IDTF fails to meet one or more of the standards at enrollment or re-enrollment, its enrollment application will be denied. Also, if at any CMS determines that an enrolled IDTF no longer meets the standards, its billing privileges will be revoked. 
Information Sources:
· For the 2007 hospital OPPS final rule, click on CMS-1506-FC at http://www.cms.hhs.gov/HospitalOutpatientPPS/HORD/list.asp#TopOfPage.
· For the 2007 Medicare PFS final rule, scroll down to CMS-1321-FC at http://www.cms.hhs.gov/PhysicianFeeSched/PFSFRN/list.asp#TopOfPage.
· For Transmittal 1113, which outlines the billing guidelines for the new ultrasound AAA screening, go to http://www.cms.hhs.gov/transmittals/downloads/R1113CP.pdf.
-------------------------------
Jeff Majchrzak, BA, RT(R), CNMT, RCC
Vice President, Radiology Services