Wishing Someone Special Well


Normally, I write about coding/billing, compliance and practice management issues but I wanted to put that all aside this week and tell you about a very special person that a lot of us in our industry respect, depend on and consider a good friend. The person I am talking about is Mr. Steve Verno. I have had the pleasure of knowing Steve since 2001, when he was an attendee at a conference I was speaking at in New Orleans for The Medical Management Institute. Since that time Steve and I have had several opportunities to spend time together at conferences as well as serving together on the editorial board for BC-Advantage.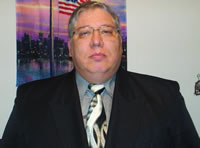 Recently, Steve suffered a stroke. This came as a blow to me as well as to the thousands of professionals in our industry who Steve helps when they are in a bind. However, I know Steve is a very strong person physically and mentally and he will find a way to overcome this obstacle just as he has done with other tough situations.

Over the years I, as others in our industry have come to appreciate Steve's candid approach to dealing with the sometimes ridiculous tactics of insurance carriers and although we might not always agree on how to handle issues, I cannot argue with his continued success.

While the recovery process from a stroke is a long and difficult road I would like to ask all of you who are loyal readers of BC-Advantage, individuals that have come to depend on his guidance in the articles he writes, books he creates and gives away for free as well as lectures he provides our industry, and to those of you who are simply his friend, please join me in wishing Steve Verno, a speedy recovery.

Steve, you and your family are in our thoughts and prayers during this trying time, and know that we are eagerly awaiting your full return to our industry so that we can again be graced with your knowledge and guidance. You are a blessing and a guiding light to all of us in an industry full of gray!

Warmest Regards,

From All Your Friends in The Health Care Industry
Sean M. Weiss
Vice President/ Decisionhealth Professional Services
---
Related articles: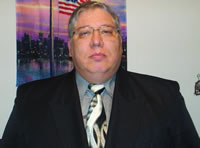 5 minute with...Steve Verno
January 2007
I started in medical billing and coding back in 1992 when working for Whitney M. Young Jr. Health Center in Albany, NY. I was the office Manager. In 1993, I moved to Florida and saw a homemade ad on a bulletin board for a medical biller. I went to the interview at a company called The Coding Edge and was hired, not for my medical coding and billing knowledge, which was minimal, but on my clinical background in medicine. The owners, James McCuen and Sharon Morikone are the experts in the field and they taught me what I know today. They are my mentors.
- Read more...