ICD-10 Press release


*** Before reading this press release, please note that BC Advantage is an advocate for ICD-10 implementation. We see no reason to delay ICD-10 in 2015 and beyond.***
Recently, physician groups have asked Congress to delay ICD-10 until 2017. The 113th Congress will be considering health legislation for two more weeks before recessing for the year on Friday, December 12. Please contact your US Senators and Representatives today. Ask them to support the October 1, 2015 compliance date and vote "no" on any additional delays.
We cannot afford another delay. The Centers for Medicare and Medicaid Services estimated that the last delay has already cost the healthcare industry approximately $6.8 billion in lost investments, not including the cost associated with missed opportunities for better health data to improve quality of care and patient safety.
AHIMA's Advocacy Assistant provides advocacy tools you can use contact your legislators. You can also learn more about what physician groups are asking Congress at the Journal of AHIMA website. http://capwiz.com/ahima/home/
Last week a letter was circulated to members of Congress-addressed to Speaker of the House Representative John Boehner (R-OH)-requesting the implementation date be pushed back to 2017.

---

Find out why BC Advantage didn't jump for joy when CMS published the new implementation date of 2015?
CMS / HHS do not write the law. They simply ensure the law is followed.

---

Part of Storm Kulhan's CEO Note from our June/July 2014 Issue of BC Advantage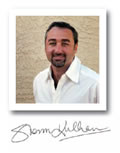 "In my opinion, this delay does nothing but harm our industry. Between the calls from those of you who lobbied hard to get provider buy-in in the first place, to get additional funding to support the training and software updates, who took time to get trained and educated, and worked hard to make sure that any implementation reimbursement delay effects would be as minimal as possible for your providers, it was very clear that there were unhappy people out there.
After the vote, I contacted several industry professionals and groups to gauge their reaction. Not a lot of those who I contacted were willing to go on the record with their thoughts and feelings, which reinforced again to me that this delay was impactful. What I learned was that CMS is not a policy maker (despite many professionals thinking that CMS can step in here) and will only follow and implement the law. I also learned that the AMA policy supports skipping ICD-10 and instead investigating ICD-11 as a possible replacement for ICD-9. I also found out that not a lot of professionals had thought about the ICD-10 provision now being attached to other Bills and what that now means for the industry as a whole. According to an AHIMA statement, CMS estimated that a one-year delay could cost anywhere between $1 billion to $6.6 billion. Doesn't that just blow your mind? Anyone got a black AMEX handy?"
Direct link to our ICD-10 articles - Click here

---

Oppose HR 1701, the Cutting Costly Codes Act - This bill would stop ICD-10 implementation
US Representative Ted Poe (TX-02) introduced HR, 1701. This bill would prohibit the Secretary of Health and Human Services from replacing ICD-9-CM with ICD-10-CM and ICD-10-PCS. Contact your Member of Congress and voice your opposition to this bill. Inform your federal legislator of the value of ICD-10 implementation and the need to move forward with the October 1, 2015 compliance date.
AHIMA has also created an "AHIMA Advocacy Action Center" - http://capwiz.com/ahima/home/

---

Post your comments on our facebook page today!




https://www.facebook.com/bcadvantagemagazine
BC Advantage Magazine The question remains - can we as an industry afford to keep delaying?

Janice Mcleod-Paulson Why dont we just go straight to ICD-11 like the rest of the world. The US is behind anyway. Lets just catch up

Brice Duffie My analogy of why we can't jump straight to ICD 11 is look at it like math. Would you want to jump straight from pre algebra to algebra ? The changes from 9 to 10 are drastic enough that the confusion would be greater if 10 were skipped completely.

Lynnease Dunlap Armstrong Enough of this crap!...NO MORE DELAY...NOW, NOW,

---

BC Advantage commitment to ICD-10:
Satrting May of 2014, we have been providing FREE access to ICD-10 articles, Webinars, CEUs, and resources for all of our subscribers and we will continue to provide these resources to our subscribers until ICD-10 is implememneted. www.billing-coding.com/memberslogin.cfm
Source: AHIMA
http://journal.ahima.org/2014/11/24/physician-groups-push-for-two-year-icd-10-delay-on-capitol-hill/