WEBINAR: ICD-10-CM Diabetes


*** Monthly CEU approved webinars are available to all current magazine subscribers at no additional cost!***
Presented by: Jillian Harrington, MHA, CPC, CPC-I, CPC-P, CCS, CCS-P, MHP
HCPro
Objective: Each participant can expect to have an excellent understanding of Diabetes coding and documentation requirements under ICD-10-CM.


Topics covered:
Diabetes - ICD-9 versus ICD-10
The ICD-10-CM code set and diabetes
- Categories
- Combination codes
- Additional codes needed
Coding Clinic and diabetes
Changes in CC/MCC
Documentation improvement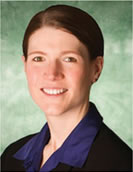 Jillian Harrington, MHA, CPC, CPC-I, CPC-P, CCS, CCS-P, MHP, has more than 20 years of experience in the healthcare profession. She is an approved instructor of the Professional Medical Coding Curriculum, has received awards from the American Academy of Professional Coders, and teaches coding for physician and hospital services, as well as healthcare administration. Jillian has spoken frequently on healthcare compliance and health information management issues at regional and national professional conferences.